Opportunity
Reach the World Next Door is offering their basic certification for church members in Houston even if they can only attend on the weekends.
Start anytime in the process!
Certification Requirements:
Attend five seminars, all conveniently offered on Sabbaths. Current dates are:
          February 23 full day at Cedar Shade, Willis, Texas
          April 13 full day at Cedar Shade, Willis, Texas
          May 11 Morning Worship 9:30-12:30 and Commissioning 3-6 p.m. at Cedar Shade, Willis, Texas
Complete all assignments, including 30 hours of active cross-cultural service
           This can be completed with least-reached people that you work with, study with or live near to 
           This can also be done by joining Reach the World Next Door's weekly outreach on Sundays 
           doing Adventurer family programs, health expos, friendship evangelism, and Bible studies
$250 class fee to be paid at the beginning of the program.
           You could request your church to subsidize this cost upon your completion.
Individuals and families are welcome to attend any of the events on a one-time, free-will donation basis to experience and learn.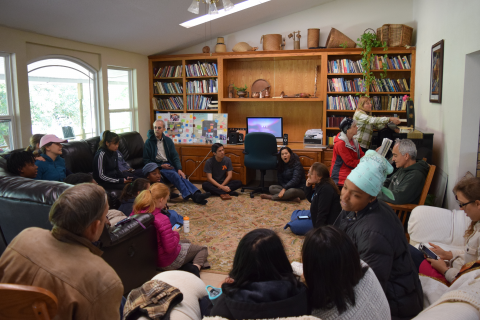 What will I train to do?
1. Find and Befriend the Least-Reached
2. Enjoy Cultural Diversity While Navigating Differences
3. Come Close to the Heart of a Refugee
4. Be Equipped for Wholistic Ministry (medical missions, agriculture, and family)
5. Share the Cross and the Three Angels' Messages with People of Other Religions
6. Pray Effectively for Miracles of the Holy Spirit
7. Adapt Your Witness to the Cross-Cultural Context
8. Redeem a Culture and Make Disciples
9. Plant an Ethnic or International Church Group
10. Resolve Cross-Cultural Conflict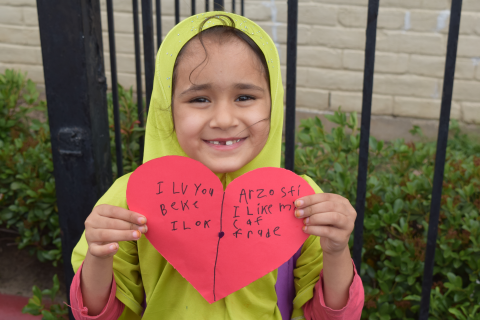 Find out more and sign up:
Email: info@reachtheworldnextdoor.com
Phone: (818) 515-0360 (call or text)
Make check payable to ASAP Ministries and send to 15908 Bryan Lane, Willis, TX 77378
APPLY BELOW