Do you want to know how to love refugees, international students and immigrants like Jesus does? Do you want to become effective at sharing your faith with Buddhists, Muslims, and others?
Gather your family, your friends, or a group from church to learn how to effectively make friends across cultures and share the gospel with people of any religion.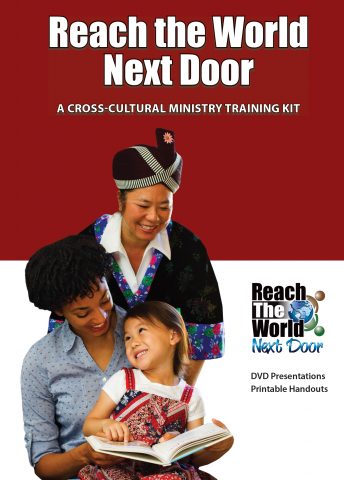 Use small group materials, field assignments and video presentations by missionary Scott Griswold. Full kit includes DVDs, leader's manual, prayer guide, and Lessons from My Favorite Missionary.
You can order a hard copy from Advent Source.
You can order the online version in the Gift Catalog at asapministries.org or by calling ASAP Ministries at 1-269-471-3026. A contribution of $25 is requested to help cover costs. You will be given a password that can be used below.
Online Training Login
If you have already purchased the kit, you can watch the videos online here.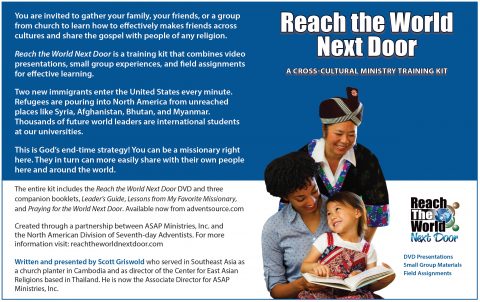 Use this printable brochure to advertise in your church as you gather a small group for the training.
Be further inspired, watch: Jesus' passion for the world next door
---