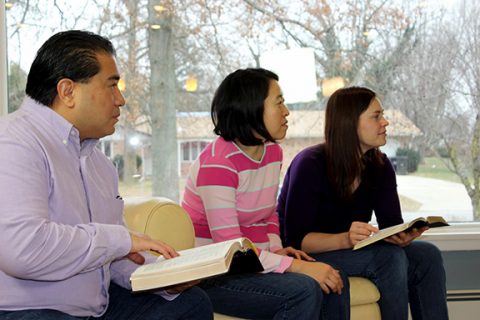 Have you noticed how we are increasingly surrounded by an amazing variety of religions and sects? In North America and many other places we are Baptists and Buddhists, Methodists and Muslims, Catholics and Copts, Jews, Jains, Hindus, Wiccans, and beyond.

Each person we pass is affected for better or worse by what they believe
Everyone of them are extremely important to God. Some are searching for Him. Some are not interested. And many are simply caught up in work, friends, and movies, oblivious to His awesome plan for their lives.
You are God's caring hand and loving voice.Do you know how to share Him with these people of such diverse background?
You can do it effectively through prayer and love.
I have found four simple steps to be very effectively in sharing my faith with people of other world religions in a caring and respectful way. 

Watch Four Steps to an Effective Witness video below:
---
Read some excellent quotes that show the basis for these four steps in the love of Jesus.
 
Learn about the Global Mission Study Centers
Come Search with Me. Watch apologist Dr. Subodh Pandit share his search to know what truth really is from his background where he was surrounded by Islam, Hinduism, and Christianity.
Learn all you can from these sites and training resources to grow in wisdom and courage.