Train for missions by doing missions
Train together IN a SMALL GROUP
Explore the 13-Lesson Online Training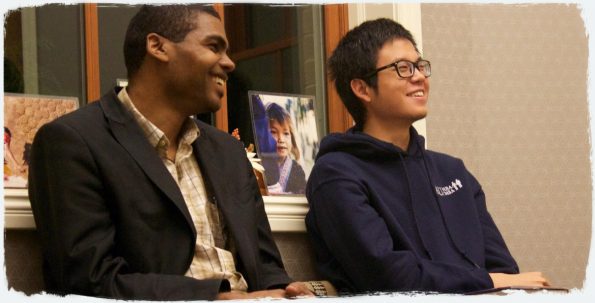 TRAIN IN HOUSTON, TEXAS
Local church members can receive personal mentoring combined with online training
individual presentationS By scott griswold
Sanitizing the Sanctuary--Jesus cleansed the temple to make it possible for Greeks, and others to worship the living God in Jerusalem. Explore how we can follow in His footsteps during the cleansing of the heavenly sanctuary to make our earthly temples a haven for the "stranger."
"The Cross and World Religions--Zoom Meeting with Pearland Seventh-day Adventist Church-Begin at 1:32. Use Password: 9s*31Dn?
Now is the Time--God's Strategic Migrant Movement (Zoom Meeting with Houston International Church-Use Password: Temporarily Disabled)
Isaiah 58's Unusual Sacrifice and Last Chance Glory (Pastor Scott Griswold ASI)
Reach the World Next Door (Pastor Scott Griswold ASI)
Six-Part Seminar on End-Time Cross-Cultural Missions (Pastor Scott Griswold and Dee Casper GYC)
ADDITIONAL TRAINING OPPORTUNITIES
Urban Centers of Influence Many excellent curricula for city ministry, ideas for getting started and financial assistance for new projects too. 
Bible Worker & Laity Training (2016) by Pastor Louis Torres