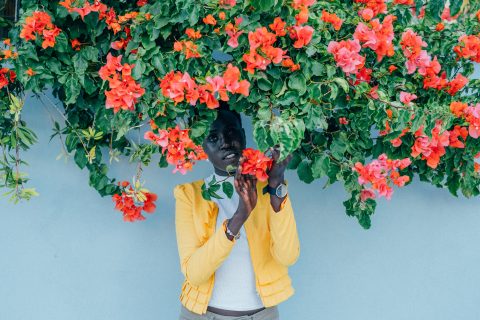 It's just another headline.
It's just one more country descending into chaos.
It's just another general grabbing power.
Khartoum's just another city where it's not safe to go to school.
Abdelbassit's just another medical student hiding under the kitchen table hoping the fighting will stop.
It's just another missile that blew out her house's windows and doors.
Now she's just another refugee on the road to Egypt. 
Will this be just another headline for you?

Or will you take a step to do something for the 200,000 who have fled from Sudan and the 103 million others displaced from their homes? Here are some options for actions:

Follow and support ADRA's work in Sudan.

Train to help refugees where you are.

Join us for United Prayer for the World Next Door each Tuesday at 7:00-7:30 a.m. CT by calling 720.843.2888 and using the access code: 6207480. Pray for unreached people groups here.
Join us for United Prayer for the World Next Door each Tuesday at 6 a.m. CT. Call 720.843.2888 and use the access code: 6207480