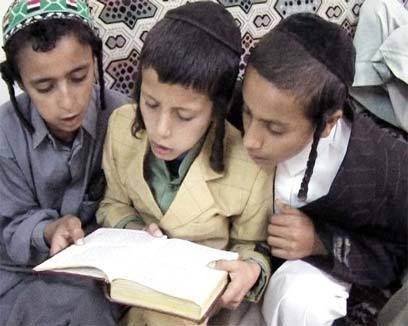 In America, two of your one hundred neighbors are Jewish. That is approximately 6.4 million special people. Their historical background includes what you think of as your prophet Moses and your book of Psalms.
Just in New York City, Los Angeles, and Miami live almost one fourth of the Jews in the world. Canada has about 375,000 Jews with the largest groups in Montreal and Toronto. These are people who wonder why Christians have blamed and killed them through the centuries in the name of their Messiah.
There is a huge variety in belief, practice, and background among Jews who live in North America. People commonly know about Orthodox, Reform, and Conservative but may not recognize how incredibly diverse the groups are and the need for a diversity of ministries through which to share the gospel. There are 75,000 Syrian Jews and Bukharan Jews who fled places like Uzbekistan, Tajikistan, and Kazakhistan. There are highly religious groups such as the Lubavitch, a branch of Hasidic Jews eagerly waiting for the Messiah, and anti-Zionist Satmars who have isolated themselves into the poorest community in the USA, Kryas Joel, New York.
Then there are those considered to be secular Jews. "Only half of Jews compared with 80 percent of all Americans strongly agree that God exists. Forty-one percent of Jews never attend religious services aside from a family life-cycle event, and 87 percent of American Jews fail to observe kashrut (religious food taboos) outside their homes" (Barry A. Kosmin, The New American Jewish Secularism). These various groups need your prayers.
Resources and Contacts

The World Jewish Adventist Friendship Center is a multinational organization dedicated to fostering mutual respect, dialogue, understanding, education and research between Israel and the church, especially between Jews and Adventists. The closeness and similarities between Adventism and Judaism (Lifestyle, Sabbath, belief in a Messiah etc.) give them the unique opportunity to generate interfaith dialogue at the highest levels, bringing together Jewish and Adventist leaders and renowned scholars. Register to gain access to Bible studies and pamphlets to share with Jewish friends. Learn from training videos and articles. Additional website with resources: https://jewishadventist-org.netadventist.org/
Watch Richard Elofer share his view of Judaism and how Christians can befriend and reach out to Jews.
North America contact for ministries among Jewish friends: Elder Ralph Ringer. Email: suevangelism@yahoo.com
Come for the adventure, stay for the shalom. Shalom Adventure web magazine
Training Manual:  Building Bridges Between Adventists and Jews, "Jewish-Adventist Church Planter Training Manual For Pastors and Theology Students," Richard Elofer: Available by request from Richard Elofer. Email:  richard@elofer.com
Comfort, Comfort My People, "Towards a Growing Adventist-Jewish Friendship," Adventist-Jewish Conference Papers Jerusalem, February 6-12, 2006, Richard Elofer Editor
Weekly livestream with Jewish Heritage
Books and resources offered by Jewish Heritage
Seventh-day Adventist congregations in Israel