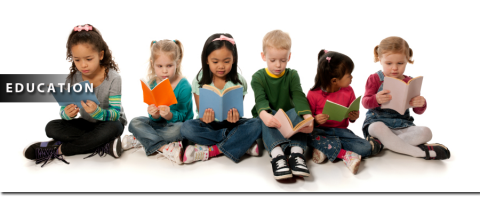 One of the greatest concerns on the heart of those who've newly arrived is the schooling of their children. Even if their children were top students in their previous country, they're concerned about how it will now be in a strange language and setting. You can show Jesus' love for children by assisting the parents to do their best in a new school environment.

It's important for the parents to realize that the government offers free schooling and requires regular school attendance for ages 6-16. Schooling is even made available through age 21. Refugees need to register their children within 30 days of arrival.

You can help the parents by visiting nearby schools together to learn the possibilities and the requirements. You can help them understand and purchase school uniforms and school supplies. You can help them know about field trips and extracurricular activities.

The children may need immunizations and you can connect them to public health clinics to take care of that.


Ways of interacting with teachers can be very different from culture to culture. In many cultures there is a high respect for those in authority to the extent that parents and students will not question, criticize, or make requests. Ask them how they would interact with teachers in their country and explain the differences for their new country. You can help your friends know what are appropriate parent-teacher relations. Talk to them about how to approach a teacher with questions or with a problem. Help them meet their children's teachers and establish a relationship with them. It could be very helpful for you to later attend the parent-teacher conferences with them. So much can be misunderstood when English is a second-language and you could help the parents follow up with the teacher's suggestions to help their children succeed in school.

Think about what you can share that will help their children do well. You might encourage them to get to know their children's friends and how to avoid troublemakers, deal with peer-pressure, and make good friendships. You might offer to assist them in helping their children with homework. Soon their children will be experts in the new culture, leaving their parents far beyond, so do what you can to empower the parent and connect them with their children, rather than you helping too much.

It's important that children have enough to keep them preoccupied so they learn, mature, and keep out of trouble. You might find a way to provide music lessons for your friend's children or some other good activity. You could involve them in your church's Pathfinder club.

However, be sensitive to the family's expectations of their children's help at home. Many older children are expected to help with work or watching their younger siblings.
See how a Pathfinder club is making a difference for the children of Nepali refugees.

One of the best ways you can help refugees is to help their children get a Christian education. At the moment many Seventh-day Adventists are coming to America as refugees from Myanmar. They may desperately want their children to get a good education but feel it is impossible. The cost is high and they are just struggling to get started. Committed Seventh-day Adventists are finding ways to place the children of refugees into our schools. You can too!

FREE (Friends of Refugees Providing Empowerment and Education) is a non-profit organization which provides refugee families with many different resources. Education, clothing and food is just the beginning of what FREE helps to provide.

You can read the impact that is happening through Kelli Czaykowski and others in their ministry to students in Clarkston, GA.

To learn more about this ministry, or to donate, visit Freerefugees.org

You can obtain matching funds from the North American Division's department of Adventist Refugee and Immigrant Ministries to help a refugee's child attend a Seventh-day Adventist school.

Alpine Christian school is a Seventh-day Adventist school that is dedicated to helping students from a wide range of religious and cultural backgrounds. The students have come from the Democratic Republic of Congo, the Philippines and Myanmar. Church members have sacrificed much and the teachers, pastor, and school board members are working hard to have as many children from refugee families get into their school. To learn more and to donate to help these precious children get a Seventh-day Adventist education, contact them through Alpine Christian School's website.

The Aboite Christian School is committed to making education affordable and effective for anyone including refugees. This school teaches Biblical principles and provides a Christ-centered environment. To learn more on how you can help refugees near you or to donate, visit the Aboite Christian School's website.  
 
If you watched the first and second podcasts on Refugees & Christian Education you may be interested in learning more:
Watch the complete interviews of how these schools are making Christian education possible for refugees:
Duluth Adventist Christian School - Duluth, GA
Alpine Christian School - Rockford, IL